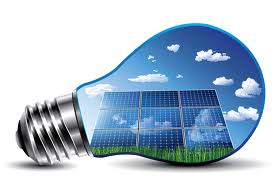 Solar Photovoltaic (PV) panels are used to generate electricity for the home. They work on collecting daylight, so do not require direct sunlight and can therefore also work on cloudy days. The system consists of solar panels, which collect light within silicon cells and convert this to electricity. This is then fed and collected within your household electricity system.
Solar PV offers a wealth of advantages, enabling you to save on your energy bills, and with the Government's Feed-In Tariff, could allow you to be paid for energy you generate. In addition, any energy not used can be fed back into the Grid, allowing you to be generate additional income.
Advantage of Solar PV Systems include:
Save on your energy bills
Earn money through Government's Feed-In Tariff
Generate electricity even when it's cloudy
Hassle free installation
25-year manufacturers panel performance warranty
In addition to the above, we offer the following services:
Lighting installation
House rewires
Loft conversion wiring
Fuse board upgrades
Bathroom & kitchen wiring
Appliance wiring
Electrical inspections & testing
We carry out both domestic and commercial work.